In a world marked by climate change, food and clean water insecurity, biodiversity loss, and a gap in digital investment, among other complex problems, we're in a time of wicked challenges and rapid change.
The resulting consequences and opportunities are not evenly shared: More and more, governments, the global development community, and companies are recognizing the complex ways in which gender dynamics intersect and interact with the problems we face—and with the solutions we put forward to solve them.
The 4 Focus Areas for Women's Empowerment
We sat down with women leaders across Resonance to ask how the themes of gender equality and women's empowerment feature in their work.
Below, we talk about women's empowerment across 4 key areas of impact: climate change mitigation and adaptation, digital development, global supply chains, and safety from gender-based violence.
1. Women and Climate Change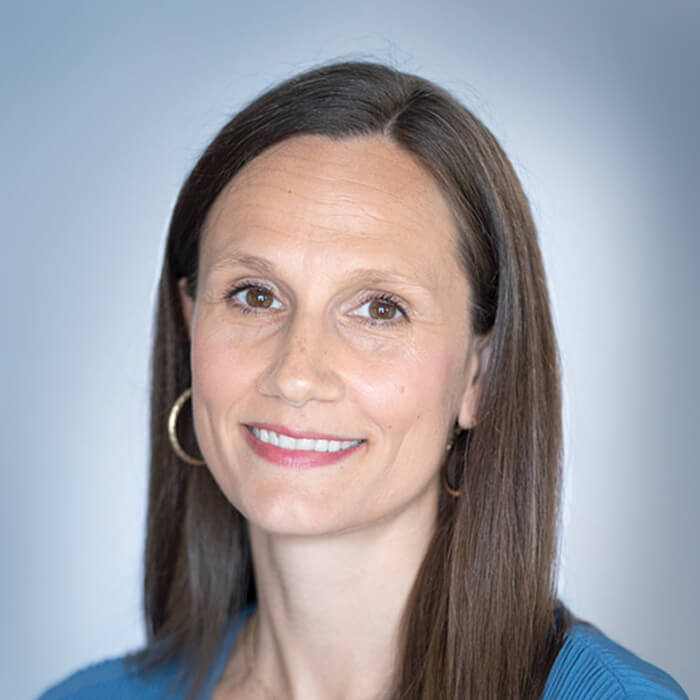 The following Q&A portion features Charlotte Mack-Heller, Director of Natural Resources Management.
Why do gender equality and women's empowerment matter when we talk about climate change?
The first time I truly recognized how women can be disproportionately impacted by climate change was when I was doing my master's research in Nepal, focused on climate change and forest-dependent communities. In community after community, I saw how women held intimate relationships with the forests—they were the ones who spent hours trekking in the forests, collecting wood, and hauling it back for cooking. But they were not the ones making decisions about the forests.
As climate change and poor forest governance began to impact the availability of fuelwood, women were the ones who were hardest hit. The time and distance required to collect fuelwood—or to find alternative sources of fuel—only grew greater. This had compounding effects on their day-to-day lives—on how they care for their children, how they find time to tend to their agricultural plots, or how they might nurture other livelihood activities to bring in income.
Since then, I've witnessed the increased vulnerability of women to climate change in many contexts around the world—in the decreased viability of women-led octopus fisheries in Madagascar; in the disproportionate health impacts of heatwaves on women in India; and in land tenure challenges for women in Indonesia, to name a few. 
The sources of women's heightened vulnerability can be unexpected and varied—which is why women's voices are so critical to shaping effective solutions.
What are key trends and strategies you find hopeful when you think about women and climate change?
I'd highlight three key strategies:
1. Empower women in climate decision-making.
Over the past decade, we've seen significant advances in women's economic empowerment, with many more women having a voice in decision-making—from community forest governance groups all the way up to the UN Framework Convention on Climate Change negotiations. We should continue to promote women in leadership positions to ensure that their voices are heard, and that solutions will accommodate their unique needs and perspectives.
2. Build cross-sector partnerships between organizations that focus on women's empowerment and climate change. 
We need to bring gender experts in on climate programming and corporate climate initiatives. And vice versa: We need partnerships that highlight the climate dimension of women's empowerment efforts. Such partnerships would help us raise the bar for climate and gender programming—illuminating women's unique climate vulnerabilities and drawing on women's voices to identify important climate triggers, consequences, and sustainable solutions.
3. Elevate and integrate gender issues into national climate change policies and plans.
This includes nationally determined contributions (NDCs) or national adaptation plans (NAPs), which are central pillars for climate action from the international- to the local-level. For there to be meaningful action to empower women on climate change, gender factors must be taken seriously in these foundational documents. This will help ensure adequate finance, research, and technical assistance and training directed toward gender-sensitive climate change impacts and solutions. 
2. Women and Digital Development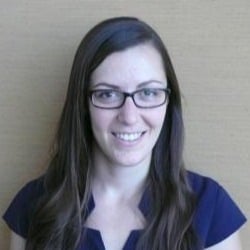 In what unique ways does gender equality intersect with digital development and the digital economy?
The gender digital divide is a big challenge. Around the world, men are still more than 20% more likely to be online than women—and that figure can be more than 50% in poor countries. The reasons for this are varied: It's about sociocultural norms, lower digital literacy and skills, affordability, and lack of access to critical enabling devices.
But bridging the gender digital divide offers enormous potential not only to empower women—but to drive inclusive economic growth.
The digital economy, in particular, can be a powerful force to positively impact women and women-owned SMEs—and, by extension, their households and communities.
What are key strategies that can advance women's empowerment in this area?
Connected to this, I'd point to three significant strategies and trends:
1. Improve women's access to information and opportunities via digital solutions.
We know that women in developing countries, especially in rural communities, are typically "time poor" and isolated. This limits their ability to engage in income-generating opportunities, or to access critical information and services. Basic digital technologies provide a different pathway, connecting women to market information, new kinds of economic opportunity, and nutrition and health services. This benefits not only women but the entire household.
2. Digital financial services can unlock women's access to finance.
Most lending in developing countries requires immovable assets as collateral, which women are much less likely to own. There've been many efforts to help banks move past this collateral requirement and lend based on credit histories, but women are also much less likely to have a credit history. Expansion of digital financial services—such as alternative credit scoring, with gender-sensitive algorithms—should make it easier for women to engage in banking, retain control over their earnings, and build a credit history to unlock future finance.
3. The anonymization made possible through digital tools can help combat implicit bias.
The growing use of ecommerce and digital financial services could have a unique but important role in minimizing the implicit (or explicit) bias that can prevent women-owned SMEs from securing finance or making sales. By reducing the in-person interactions required in applying for a loan or finding a supplier or buyer, the opportunities for bias are reduced. In other words, online transactions allow SMEs to receive access to finance or make sales based purely on the strength of their business or quality of their products. This sort of anonymization has been proven to increase women's opportunity and reduce harassment in other contexts—and it could have a significant impact on economic opportunity for women-owned enterprises.
3. Women and Supply Chains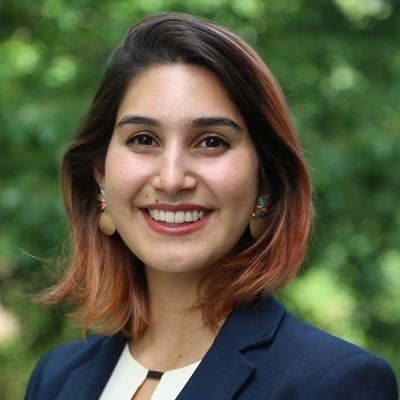 The following Q&A portion features Christina Ospina, Senior Analyst.
How do gender equality and women's empowerment play into companies' efforts to advance sustainable and ethical supply chains?
It's well known how highly complex global supply chains are—crossing numerous regional and national boundaries, intersecting with different cultural values and expectations, and moving across varying contexts for gender inclusion.
And companies recognize that women are vital contributors up and down the chain and across industries—from agriculture to textiles; from the farm to the factory; and in their roles as community members, workers, leaders, and visionaries.
There are many challenges to overcome, when we think about women in supply chains: land rights for women, closing the pay gap, addressing gender discrimination and gender stereotypes, elevating more women to leadership positions, promoting safety in the workplace, and more. Companies increasingly see how these barriers stunt progress toward advancing sustainable and ethical supply chains, and they're setting new priorities and initiatives around women's empowerment.
What are key strategies to guide how corporate sustainability teams—and their companies—can invest in empowering or supporting women?
From our work with corporate clients, it's clear that many companies recognize the business case for investing in women in their supply chains. But for businesses trying to decide where to start, I'd highlight three ways forward:
1. Include women's voices to shape new solutions.
That means having basic mechanisms in place to ensure women's voices are heard. This might start with applying a gender lens to supply chain mapping and due diligence, or with investing in sound grievance mechanisms and worker voice solutions. And then there needs to be representation—getting more women in leadership and management positions, at various stages in the supply chain. This can give women a platform to voice their needs and opinions, from how to better create a more inclusive supply chain to creating space to safely raise concerns about working conditions.
2. Equip women with the skills and conditions they need to thrive.
By this, I'm talking investment in several key things:
First, training women in the skills and tools they need to succeed in the workplace—from financial literacy to mentorship programs to leadership training.
Second, investing in a safe and equitable working environment for women, to ease and promote their participation in the supply chain. This might mean investing in childcare services near work or training sites, expanding access to paid maternity leave, bringing trainings to different areas to reduce travel time, or allowing for flexible work schedules.
And finally, providing widespread gender sensitivity training to combat gender stereotypes, and training leaders to know when and how to intervene.
3. Partner to co-create better solutions and scale impact.
We're seeing this in PepsiCo's global partnership with USAID, to invest in women in its agricultural supply chain. Or in Gap Inc.'s Empower@Work partnership with BSR, ILO-IFC Better Work, CARE, and ICRW, which looks to empower women workers, embed gender equity in business practice, and catalyze policy and systems change.
But another critical type of partnership is with a company's own suppliers: many companies have complex supplier networks, and the buyer may not always have visibility or direct influence over what's happening at the farm or factory level. It's therefore critical to work with suppliers and other partners to set standards and expectations, and to understand what core challenges they're facing to build more targeted, more effective solutions.
4. Addressing Gender-Based Violence (GBV) and Safety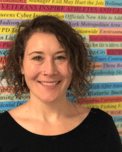 The following Q&A portion features Chelsea Kay, Chief of Party, USAID Catalyst Project
How does Gender-Based Violence and Efforts to Improve the Safety of Women Factor into Sustainability and Impact Initiatives?
At Resonance, many of our private sector clients are articulating how critical it is to their sustainability initiatives and roadmaps, which often include empowering women's participation in the economy across the globe, to provide safer environments and address gender-based violence (GBV) as a foundational requisite.
This need is not detached from what we have been describing here so far regarding climate, inclusive digital access, development, and transformation, and empowering women's participation in the economy, often through supply chains.
For example, GBV and environmental issues are linked, and their interactions are complex, diverse, and multilayered. Research shows, for example, that higher incidences of domestic violence occur following major weather events and disasters.
In addition, environmental degradation, loss of ecosystem benefits, and unsustainable resource use creates crises that disproportionately affect women and girls. Impacts are felt not only in homes and as part of domestic tasks, such as threats to safety when traveling to obtain fresh water, but also in terms of educational access, institutional and resource access, and in employment environments.
What are key strategies to guide how company sustainability teams, and partnership stakeholders—can invest in solutions to address GBV and women's safety?
Companies recognize that women are vital contributors up and down the chain and across industries—from agriculture to textiles; from the farm to the factory; and in their roles as community members, workers, leaders, and visionaries. Some best practice approaches:
1. Empower women leaders and community champions who are on the ground and in the field working through and leading organizations to drive change efforts.
GBV and improving safety is very much a common foundational thread across women's empowerment work, and a focus in many cross-sector partnership activities supported by USAID and other catalyst organizations. As we assess best practices and approaches, it has become evident that lasting and meaningful change and impact is ideally driven by local women stakeholders and leaders.

This is something we have seen in our implementation of the RISE Challenge, an open innovation competition in partnership with USAID's Gender Equality and Women's Empowerment (GenDev) Hub. RISE supports with a total of $2 million in funding the application of promising or proven solutions to address GBV environmental programming and selected 9 winning organizations to implement projects in Colombia, the Democratic Republic of Congo (DRC), Fiji, Guatemala, Kenya, Peru, Uganda, and Vietnam, with these focus areas:
GBV and land rights
GBV in artisanal and small-scale mining
GBV in conservation
GBV against indigenous women
GBV in resource-based conflicts
As we continue to monitor and evaluate the impacts of this initiative, we are seeing the ways in which localized ownership of changemaking can result in transferable and scalable solutions.
2. Promote Positive Masculinities
GBV is not simply a women's issue. It's rooted in harmful norms and power imbalances at the household, community, and policy levels. As such, men and boys play a critical role as powerbrokers, influencers, and allies in the prevention of and response to GBV.
Promoting positive masculinity through training and workshops is often prioritized to address GBV through several approaches to help transform definitions (and behaviors) of long-standing experiences of 'masculinity."
This includes helping men and boys redefine masculinity to be more emotionally expressive, empathetic, compassionate, and inclusive, and to modify behaviors and develop alternatives to expressions of violence. At the same time, these approaches can help them identify, as those with traditional decision-making power, how they can use their physical and emotional strength to champion women to ultimately benefit households and the community.
3. Promote the best practices implemented by local changemakers in mainstream forums and channels to expand ecosystems and build broader capacity
Partners and organizations can be instrumental in supporting the kind of change needed to improve safety for women and girls and consequently expand participation in local economies and communities, by facilitating access, standing, and influence for local changemakers in broader institutions and ecosystems that will support their work and solutions.

For example, the International Union for Conservation of Nature (IUCN), which published a critical 2020 report on the links of GBV, climate impacts, and barriers to mitigation and resilience, hosted two RISE grant recipients to a side event of COP15 on Biodiversity held in Montreal profiling their work and discussing what they see as feasible, context-specific solutions.

In January, Women for Women International (WfW), a grantee under the Catalyst Project's RISE Challenge operating in the DRC to secure women's land rights and promoting positive masculinities, was featured on the Foreign Policy podcast called Hero. This podcast also featured Isobel Coleman, the deputy administrator of USAID.

These examples exhibit the way implementing partners and catalyst organizations can help garner widespread recognition of GBV and emerging best practices and solutions. We should collectively continue to facilitate the mainstreaming this critical work in important global forums and agendas, and as part of institutional and ecosystem prioritization.
Collaborative Solutions for Women's Empowerment and Gender Equality
For today's most pressing challenges, women's voices and perspectives are essential to shaping a better way forward. By investing in women, companies and the global development community can forge solutions that are good for business, that drive inclusive growth, and that lift entire communities.
At Resonance, we help our clients deploy inclusive design and cross-sector partnership to co-create strategies that empower women and spark sustainable impact. To learn more, contact us.