We examine your organization's objectives to identify the social, environmental, and economic threats and opportunities for both impact and growth. Next, we help you implement strategies that integrate impact initiatives with core business goals. To this, we bring a range of toolkits and expertise – in partnerships, innovation, and innovative finance – to achieve real results.
Then, we analyze and evaluate the outcomes with you, leveraging the insights and lessons to inform future iterations and initiatives, amplifying impact and growth along the way.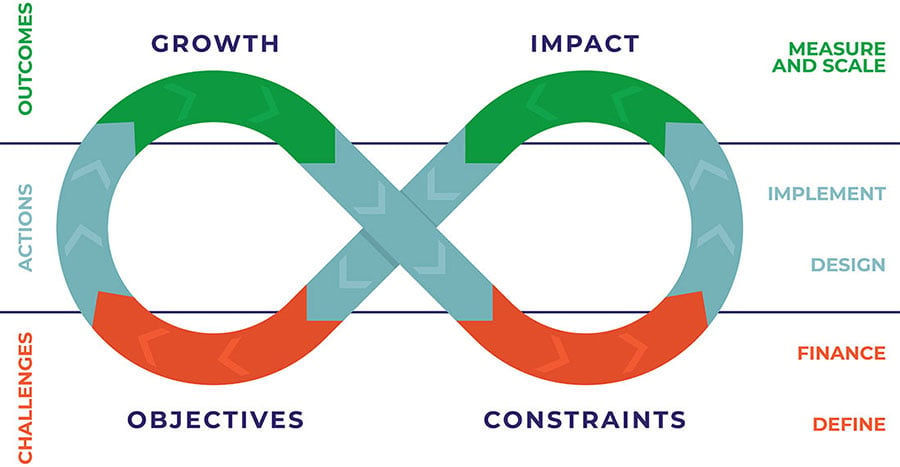 With each iteration, your organization becomes more efficient and adept at driving Sustainable Impact.
This, in turn, helps companies and organizations mitigate risks, build long-term resilience, and achieve enduring growth.