In 2021, the world saw rippling impacts of COVID-19  across the global economy—disrupting critical supply chains and labor markets and highlighting inequities across countries and populations. In 2022, companies around the world must continue to adapt and adjust their goals, strategies, and initiatives in recognition of the interconnected and systemic nature of our global challenges.  
We still don't know the pandemic's full and lasting impact on the private sector, and we may not for some time. But in 2022, we do know that continued, committed, and coordinated action will be essential to drive recovery and chart a path toward the ambitious sustainability goals that companies have set—many of which align with the United Nation's 17 Sustainable Development Goals (SDGs).  
7 Corporate Sustainability Trends for 2022
What should we expect in 2022? Here's our list of the seven top corporate sustainability trends we see coming this year.
1. Increasing Integration of Environmental and Social Impact Objectives in Corporate Sustainability Strategy
Traditionally, companies developed sustainability projects with a focus on either environmental OR social outcomes. They were looking to improve water quality, lower carbon emissions, or increase diversity across their value chains.
But as perspectives expand toward systems thinking, we've seen now that sustainability goals often intersect, and a well-conceived initiative can have an outsized impact on multiple goals.
For example, a company's investment in

regenerative agriculture

not only protects soil diversity and local environments; it can also have profound implications for advancing healthier diets and empowering farmers.

For example, this past year, Unilever launched its

Regenerative Agriculture Principles

to regenerate soil, protect waterways, increase biodiversity, develop climate solutions,

and

improve farmer livelihoods.
In 2022, we expect corporate sustainability teams to increasingly craft initiatives that address multiple, interlinked impact areas.
In particular, we'd anticipate an uptick in strategies that integrate some subset of gender equality (SDG 5), decent work (SDG 8), reduced inequalities (SDG 10), responsible consumption and production (SDG 12), climate action (SDG 13), and life on land (SDG 15). 
2. Greater Scrutiny of Net-Zero Claims, with a Focus on Addressing Scope 3 Emissions
The pursuit of net-zero is on the rise: A 2021 report found that at least 20% of the world's 2,000 largest public companies now have net-zero commitments. But there's also growing scrutiny of net-zero commitments and claims. Critics are questioning what, exactly, companies are counting (and what they're leaving out)—and how and when they plan to meet their goals.
We expect this scrutiny will gain teeth in 2022 as new regulations and reporting requirements emerge. For example, this past year, in line with its Net Zero Strategy, the UK became the first G-20 country to require businesses to disclose their climate-related risks, opportunities, and financial information. These new requirements follow recommendations from the Taskforce on Climate-related Financial Disclosures (TCFD). Other countries are following suit.
What are the implications? In 2022, we anticipate a growing focus on how companies account for their scope 3 emissions—or the vast indirect emissions produced along the value chain (which can account for a huge and hidden fraction of a business's total carbon footprint). Check out SBTi's recently launched Net-Zero Standard for more guidance and tools for setting verified, science-based net-zero targets and accounting for scope 3 emissions.
One creative example: Walmart is tackling scope 3 emissions by extending supply chain finance to smaller suppliers to aid them in reducing their own climate impact. As part of this initiative, Walmart suppliers can also get support setting and validating science-based targets through the Science Based Targets initiative (SBTi).
3.

Disillusionment with ESG Will

O

pen

the D

oor for N

et

-P

ositive
Thinking
The Environmental, Social, and Governance (ESG) rating system has come under fire in 2021, with emerging criticism raising serious doubts about its efficacy in directing sustainable investment toward opportunities that positively impact the environment and society.
And, in general, we're seeing that the growth in sustainability reporting is not necessarily translating into significant, sustainable impact on the issues that count. In 2022, we expect to see more corporate sustainability teams strive to holistically understand their positive and negative dependencies and impacts on environment and society, with a focus on actions that regenerate our society's social and environmental foundations (such as circular economy approaches and regenerative agriculture).
A couple of examples of this corporate sustainability trend include:
Microsoft has committed to

becoming

carbon negative by 2030

—reducing its total emissions (including scope 3) by more than half and then removing the rest. (The company has also pledged, by 2050, to remove the equivalent of its historical emissions since its founding in 1975.)

Meanwhile, the fashion firm Kering is targeting

a net-positive impact on biodiversity

by 2025 (primarily by investing to convert an area six times its agricultural footprint to regenerative practices).
4. A Focus on Pre-Competitive Partnerships for Corporate Sustainability
Today's sustainability challenges span supply chains and industries—and demand immediate action, at scale. Pre-competitive partnerships  provide greater impact, reach, and power for the companies involved, thanks to their collective resources and impact. 
Take for example the

Lowering Emissions by Accelerating Forest finance (LEAF) Coalition, which, in 2021, mobilized $1 billion in financing for large-scale tropical forest protection. Partners include select governments and companies like Amazon, Airbnb, Salesforce, Nestle, Unilever, SAP, Walmart, and others.
Companies are also using pre-competitive collaboration to tackle persistent sustainability challenges in overlapping supply chains. For example, we're working with a consortium of private sector companies from The SAI Platform, which includes leading multinational agribusinesses like PepsiCo and Ingredion, to create pre-competitive and cross-sector partnerships to advance sustainable agriculture supply chains in Pakistan. This initiative is identifying intersecting supply chain challenges and coordinating action across company partners.  
5. Leveraging Open Innovation to Crowdsource New Sustainability Solutions
Open innovation allows companies to crowdsource solutions—often through a competition or prize—by calling on global innovators to put forward ideas to address a specific challenge. The winners, with the best and brightest ideas and business models, receive funding or other support to pilot and scale their solution. This approach also helps companies connect to regional and local NGOs and small- to medium-size enterprises with solutions adapted to the local context.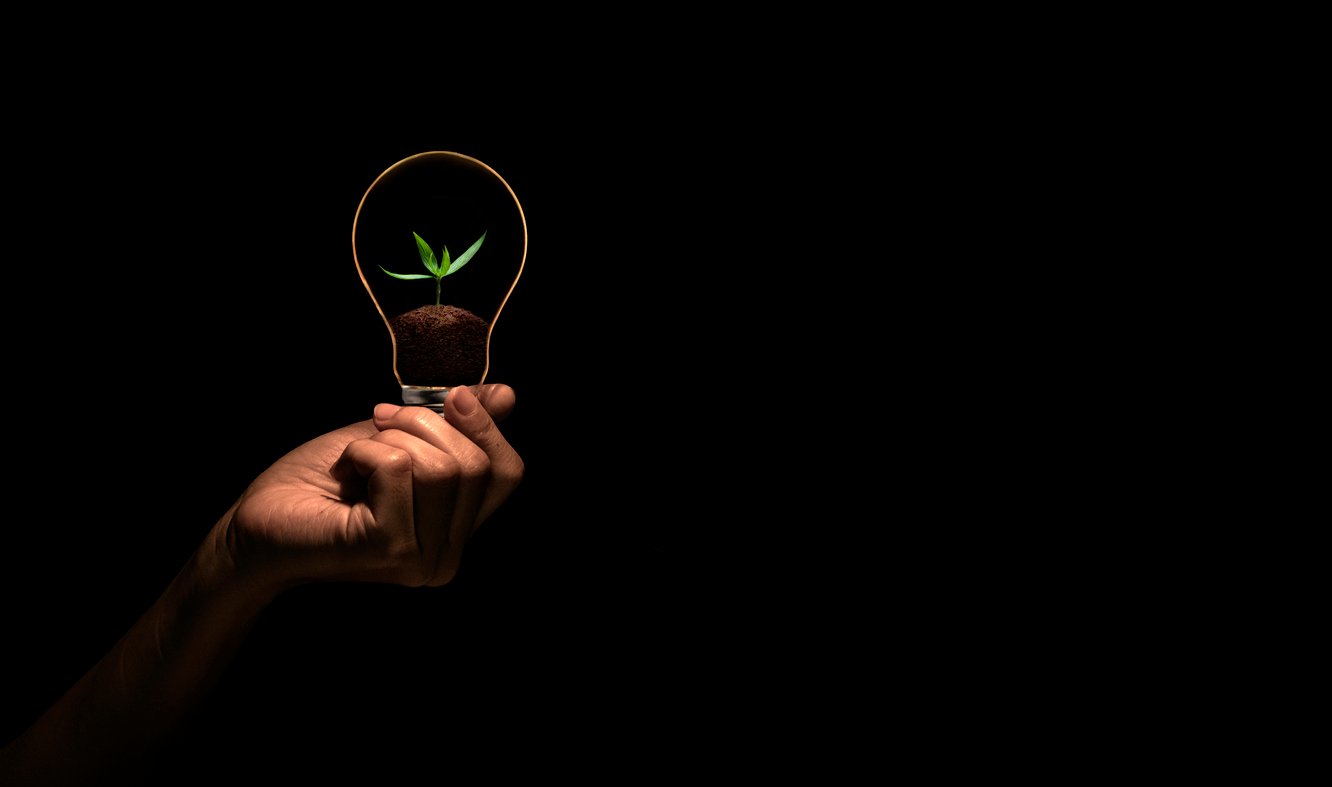 Companies have used open innovation for decades to drive advancements in business operations. But now we are seeing more corporate sustainability teams turning to open innovation to unearth new, locally-informed ideas to advance  sustainable supply chains. 
For example,

PepsiCo and Pioneer Foods

are using open innovation to identify new partners to co-create and scale impactful solutions for South Africa's food system. And Unilever, Colgate-Palmolive, and Coca-Cola have joined ABInBev on the 100+ Accelerator to identify innovative startups with solutions for circular packaging, smart agriculture, water stewardship, climate action, and upcycling.
6. A Greater Role for the Private Sector to Advocate for Public Policy and Industry Reform
As companies work toward their sustainability goals, many have recognized the critical role that public policy plays. No single organization has the power to shift a market, funding landscape, or economic system, especially when it comes to complex sustainability issues that span geographies and markets.  This is where the public sector becomes a critical partner in driving change—something that the private sector has been increasingly calling for. 
For example, in the buildup to COP26, more than 90 CEOs of major multinationals published a letter calling on governments to commit to ambitious global climate targets and spur corporate action through a range of targeted policy initiatives.
We expect to see more companies both proactively engage in progressive public policy through their government affairs teams and hold their industry associations to account. Through this work, there'll be a growing focus on climate action, renewable energy, accelerating the circular economy, expanding health access, and extending internet access.  
7. Emphasis on Improving Diversity, Equity, and Inclusion (DEI) Across the Value Chain
Companies are realizing that meaningful focus on diversity, equity, and inclusion (DEI) is needed across every area of the business, from human resources to operations to the supply chain. The past two years have seen big commitments and investments.
We'd argue that corporate sustainability teams—with their cross-company reach, supply chain insights, and understanding of the interplay between social impact and core business targets—are uniquely positioned to help companies achieve their commitments toward addressing systemic inequality across supply chains, operations, human resources, and talent management. 
As more companies commit to ambitious DEI goals, we anticipate that corporate sustainability teams will increasingly be tapped to help ensure these targets drive change across their company's core business units and value chains.    
Working Together to Advance Sustainability in 2022
Companies recognize the need for ambitious targets in many areas, including climate action, health and wellness, gender equality, water and sanitation, responsible consumption and production, poverty, and affordable and clean energy.  As such, companies have set bold milestones to achieve sustainability goals by 2025 and 2030.  This places enormous pressure on companies to make progress. But it can—and must—be done, even as the world grapples with COVID-19. 
The corporate sustainability trends we have highlighted indicate that sustainability teams and their business partners understand their mission and the challenges before them—and they are finding new paths forward to make progress toward sustainable impact, together. 
Editor's Note: This post has been updated for accuracy and current best practices.