Companies with a vested interest in agricultural-based production and inputs along their supply chains are increasingly recognizing the urgency of addressing climate change by finding new ways to conserve, replenish, and revitalize the natural ecosystems that underpin their business operations.
For more than a decade, leading companies in the food and beverage, agribusiness, consumer packaged goods, fashion, and textile industries have set targets to mitigate climate change, reduce deforestation, and advance sustainable agriculture by setting specific standards that their supply chains had to meet in a structured and audited process.
However, despite investing considerable time, money, and resources into this approach, many companies have not seen the economic, environmental, or social impacts that they had hoped to realize.

Reports Show Concerning Gaps Between Goal-Setting and Attainment
A 2020 report from the United Nations found that the business sector—individual companies and entire industries—hasn't done enough, or quickly enough, to translate sustainability goals into action and impact. Less than one-third of businesses say their industries are moving fast enough to meet the UN Sustainable Development Goals by 2030.
The 2022 Sustainable Development Goals Report reaffirmed this concern, stating cascading and interlinked crises are putting the 2030 Agenda for Sustainable Development "in grave danger, along with humanity's very own survival."
Adding to discussions of progress lagging in UNSDG attainment, several studies have also noted concern among companies about whether they can meet their established, often ambitious ESG and climate targets in the timeframes they laid out.
For example, in one analysis of listed companies in the S&P 100 index, 9 out of every 10 acknowledge that climate change is a "material risk to their industry." Yet only 50 of those 100 companies (half) disclosed that they actively lobbied for climate policies in the last three years that align with the objectives of the Paris Agreement, a Ceres report found.

In examining the net-zero plans of 24 climate-leading global companies, the Corporate Climate Responsibility Monitor 2023 annual report found little improvement over the last year, as companies' "self-reported decarbonization plans continue to fall well behind the stated ambitions to cut their emissions." Specifically, the report found the combined net-zero pledges of these companies would reduce their total greenhouse-gas emissions by 36% by their respective target years (2040 or 2050), which is certainly nothing to scoff at. However, the shortfall is significant given suggestions that at least 90% emission reductions are needed to meet the targets the UN's Race to Zero campaign endorses.
Despite concerns about their plans and the overall gap, this report also highlighted the best practices among these companies. In reporting, the Wall Street Journal highlighted Walmart's efforts to work with suppliers to reduce packaging waste and to adopt farming regenerative agriculture and farming practices that sequester greenhouse gases, as well as helping smallholder farmers access technology and renewable energy. Walmart is one of many companies committed to the support of regenerative agriculture and farming practices along its supply chains.
How Regenerative Agriculture Presents a Path to Sustainable Impact
Companies need new pathways to combat climate change and meet their sustainability goals. Here, regenerative agriculture presents a promising way forward. This approach encourages best practices for farming and grazing that mitigate climate change by rebuilding soil organic matter and restoring degraded soil biodiversity—resulting in carbon drawdown and improvements to the water cycle and soil quality, while enhancing the wider ecosystem.
While regenerative agriculture has a core objective to restore natural ecosystems, it can also help companies unlock progress on a range of interconnected sustainable impact goals, including improving farmers' livelihoods, reducing carbon footprints, improving water quality, and increasing biodiversity.
For instance, one regenerative agriculture best practice encourages farmers to shift from monocropping (planting just one crop) to crop rotation management and intercropping systems. This approach restores degraded soil and reduces the occurrence of pests and diseases. But it also encourages farmers to grow diverse crops, opening up new opportunities to bolster local food security and improve farmer and producer incomes. This one practice can create more resilient, secure agricultural communities while also safeguarding and boosting long-term productivity.
The more we break down siloes and merge sustainable impact goals tied to water, waste reduction, greenhouse gas and carbon emissions—and even human rights, labor issues, and livelihoods—the more we can recognize more efficient, holistic solutions that move beyond doing less bad, to doing more good.
4 Ways Regenerative Agriculture Helps Companies Drive Sustainable Impact
Today, companies such as PepsiCo, General Mills, Cargill, Danone, IKEA, and Walmart have prioritized regenerative agriculture as a critical pathway to make progress across their sustainable impact goals.
We see four promising ways that regenerative agriculture can help corporate sustainability teams drive greater impact for their businesses, the environment, local communities, and global society.
1. Collaborating with Farmers to Create Local Solutions
Historically, many companies have taken a command-and-control and very structured approach to corporate sustainability. The company sets a standard that they expect their farmers and suppliers to meet, using auditors to ensure compliance.
Theoretically, this approach sounds reasonable; however, it often falls short. For instance, many farmers and producers cannot access capital or the resources to invest in better equipment, inputs, or sustainable practices. Further, for many, key enabling conditions such clear land-making rights, are out of reach.
Regenerative agriculture flips the script. It features a collaborative, partnership, and science-based approach that allows for more customization at the local level based on what drives measurable outcomes. As companies have learned, the struggles of farmers in Iowa are different than those in Kenya, and particular practices that restore ecosystems in Mexico may not work in Thailand.
Regenerative agriculture brings farmers into the conversation earlier to co-create solutions—rather than having standards dictated to them. Over time, as science-based outcomes are measured, the farmer can see the business results of transitioning to a more regenerative system.
Using this farmer-centric approach, companies can support farmers to implement effective, localized best practices that help them overcome their unique barriers and challenges.
Take Mars, for example: the company has committed to taking action on deforestation in its value chains. Key to this is cocoa production, which accounts for one-third of the company's land footprint. To generate a more sustainable supply and effect greater change on the system, the company launched the

Cocoa for Generations

initiative. Mars aims to "scale up programs and partnerships that have the potential to fundamentally change the supply chain for the long-term." The company will focus on "testing and learning how to improve productivity, diversify [farmer] incomes, and increase opportunity in farming communities." Mars has worked closely with farmers, cocoa-producing countries, and experts like the World Agroforestry Institute to

create a long-term farm development and restoration approach tailored to the needs of individual farmers and landscapes.
2. Understanding the Impacts of Intersecting Systems
Soil erosion, biodiversity loss, nutrient depletion, reduced crop yields—these are just some of the unintended consequences that have resulted from monocropping. The status quo is companies focusing solely on the one crop or livestock that they purchase at a specific time during the year. But today, more and more companies recognize that not considering the full, year-round system required for production is limiting their ability to create substantive change.
At their core, regenerative agriculture and farming practices seek to move away from a monocrop focus to a landscape approach, in which crops and grazing pastures rotate, biodiversity gets prioritized, year-round water and fertilizer use is considered, and soil health is restored. This landscape approach involves looking at the entire ecosystem to identify systemic factors that impact crops—and then creating more holistic interventions.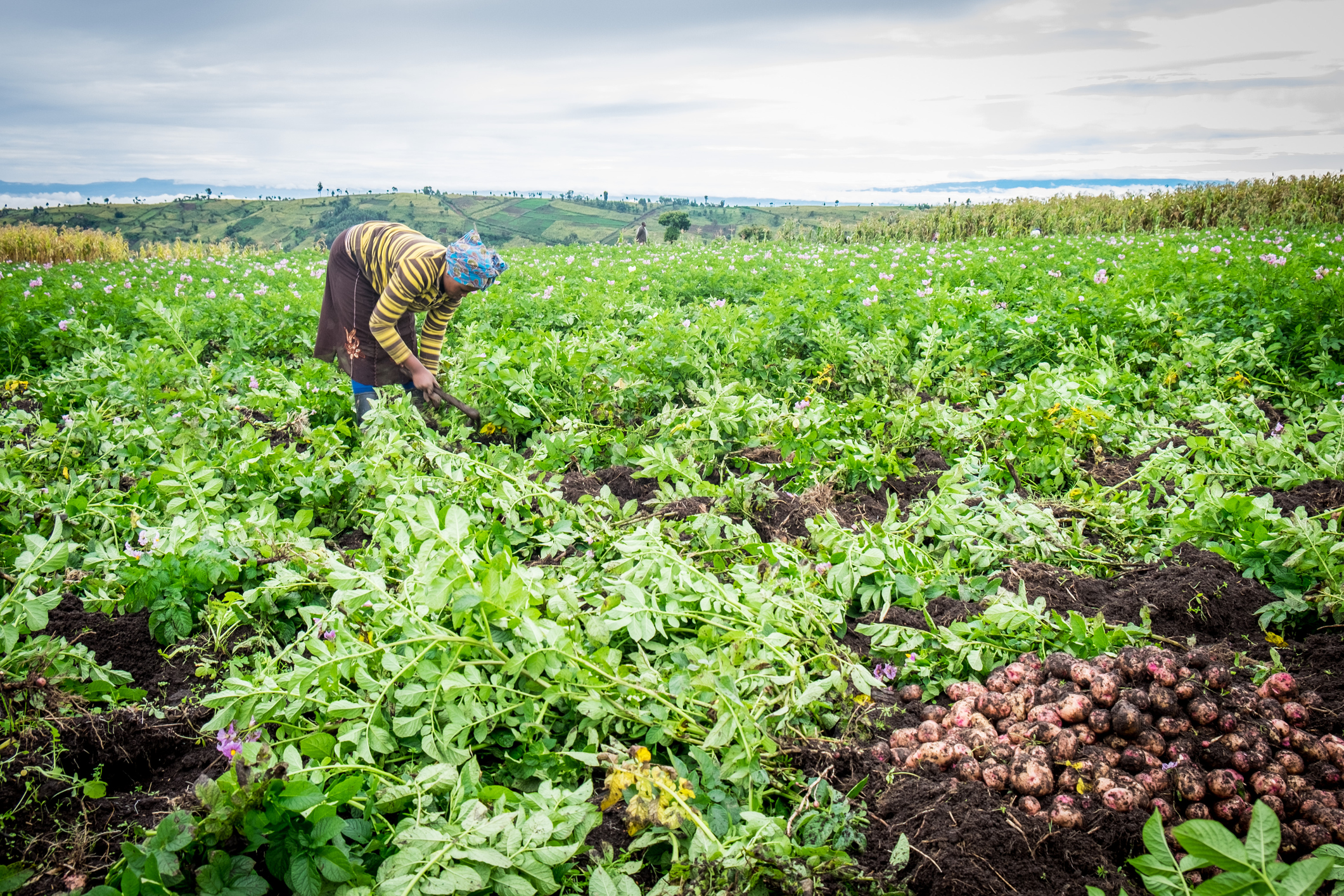 This principle of regenerative agriculture also creates a culture ideally suited for working with partners either in pre-competitive or cross-sector collaboration, to find new ways to share, use, and co-manage agricultural land and resources.
A great example is PepsiCo's partnership with the non-profit

Proforest

on

Agrovita,

a new three-year sustainable landscape program that focuses on implementing regenerative agriculture practices across PepsiCo's supply chain for plantain, cocoa, and palm production in southern Mexico. The goal is to create long-term agreements for sustainable production by improving agricultural and social factors within the landscape and surrounding communities.
3. Creating Opportunities for Carbon Offsetting and Insetting
We now know that agricultural practices are responsible for about one-third of greenhouse gas emissions and that to reverse climate change, bold actions will be necessary. That's one reason why more than 100 companies have recently committed to achieving net-zero carbon by 2040 or earlier.
We have also seen a massive shift in how companies calculate their emissions, integrating Scope 3 emissions into their net-zero goals. This can be difficult and risky as these emissions are the results of activities from assets not owned or controlled by the company—yet still impacted, indirectly or directly, by the value chain. This widens the lens, in terms of how companies look at emissions up and down agricultural supply chains.
Regenerative agriculture can play a critical role in helping companies take action on climate change by supporting carbon offsetting and carbon insetting, in particular. Carbon insetting offers companies opportunities to invest in carbon storage and emissions reductions within their own value chains, with regenerative agriculture and agroforestry as prime vehicles. Regenerative agriculture works to decarbonize the supply chain by reducing deforestation, improving nutrient management, and introducing farming and grazing practices that sequester carbon.
This captured carbon can then be measured, in some cases enabling farmers to sell them as offset credits on markets that are available to them.
IN 2020, for example, the global healthcare and nutrition company Bayer launched a new initiative to use carbon markets to award farmers in the U.S. and Brazil for adopting climate-smart agricultural practices. Through the

Bayer Carbon Initiative

, participating farmers receive support to implement new farming practices that sequester carbon and reduce emissions, and Bayer acquires the carbon credits from those practices. The company is also partnering in Brazil to help stand up a viable carbon market for farmers as part of its Pro-Carbono Initiative.
4. Expanding Partnerships and Leveraging Additional Funding for Regenerative Agriculture and Farming Research and Practice
In the last two years alone, there have been several announced partnership-based funds and innovative mechanisms to support the development, testing, and implementation of regenerative agriculture and farming practices.
For example, in 2022, the Unilever Climate & Nature Fund, AXA Climate, and Tikehau Capital announced a partnership to explore the idea of an investment tool that will help accelerate the transition to regenerative agriculture. Each company is committed to investing €100 million to be deployed over the fund's life in initiatives and regenerative agriculture practices. However, the companies anticipate leveraging their investment with additional funds from public and institutional investors, as well as other industrial players to make a bigger impact. Their collective target is €1 billion. According to Unilever, the fund will focus on three main areas:
Protecting soil health to enhance biodiversity, preserve water resource and fight climate change;
Ensuring the future supply of regenerative ingredients to meet the needs of a growing global population and consumer demand for increasingly sustainable products; and
Helping unlock technology-based solutions.
We reported on the 2021 launch by Conservation International and Kering of their partnered Regenerative Fund for Nature, designed to catalyze a movement in the fashion sector — and beyond — toward more regenerative agricultural practices. The fund aims to transform 1 million hectares (2.5 million acres) of agricultural lands in six countries to regenerative practices by 2026. Seven grantees have been awarded between US$ 100,000 and US$ 500,000 to implement regenerative agriculture projects. The partnership is now seeking to expand the fund by welcoming new partners.

There are many others, indicating a trend in investment in regenerative agriculture and farming practices. Here are just a few from the last year:
For example, the Biden-Harris Administration announced investment

through the U.S. Department of Agriculture of up to $2.8 billion in 70 selected projects under the first pool of the

Partnerships for Climate-Smart Commodities

funding opportunity -- pilots that will create market opportunities for American commodities produced using climate-smart production practices.

In September, the U.S. International Development Finance Corporation (DFC) and USAID announced a collaboration to provide $5 million in financing for a $10 million loan portfolio guaranty for Conservation International Foundation's impact investment fund, Conservation International Ventures. The financing will provide capital for investments that will help conserve, restore, and sustainably manage critical ecosystems in Mexico, Peru, and Colombia.

During the 27th United Nations Climate Change Conference (COP27), in November, the Rockefeller Foundation announced more than US$11 million in grants to ten organizations scaling Indigenous and regenerative agriculture practices around the world.
Implementing Regenerative Agriculture to Achieve Sustainable Impact
If we are to make considerable progress toward sustainability goals in the coming decade, we need a more holistic and integrated approach to Sustainable Impact. Regenerative agriculture is a key tool that corporate sustainability teams can use to transform the food system, take on climate change, protect forests, and empower farmers. It's good for business, good for farmers, and good for the planet.
Interested in learning more about how your company can achieve meaningful sustainable impact, in line with core business objectives and growth?
Get in touch with a Sustainable Impact Strategist to learn how we can help your organization forge collaborative, market-led solutions to advance regenerative agriculture, combat food insecurity and waste, and boost the resilience of agricultural value chains.
Editor's Note: This post was originally published on June 14, 2021, and has been updated for accuracy and current best practices.