The impacts of COVID-19 have exposed challenges to resiliency throughout the global economy. Seemingly overnight, we witnessed demand soar as items like toilet paper, hand sanitizer, and medical supplies disappeared from circulation, while business for the retail and hospitality industries collapsed.
The COVID crisis has revealed that the global economy functions fairly well when faced with predictable demands. When that demand became disrupted and shifted entirely, and when the rules of the game changed, the system broke.
From vulnerable populations getting battered with the most COVID cases, to massive job losses, to companies potentially going under, to governments struggling to respond, we now have a real-world case study of what happens when a cataclysmic global event occurs.
As we grapple with managing through this crisis, other longer-term social, environmental, and economic issues still loom. These too will test the resiliency and adaptability of companies around the globe.
Despite the very real, very challenging current crisis, we're also seeing many companies taking the opportunity to use lessons learned from COVID to rethink how we can collectively prepare for other long-term economic, environmental, and social risks.
To help build more adaptable and sustainable companies and global economy, we have compiled the following questions that our clients are using to identify and assess parallels between the current crisis and other longer-term risks.
Have we assessed the longer-term social, environmental, and economic risks to our supply chains and operations, and do we have a plan with resources dedicated to address them?
The fragility of supply chains during COVID has shocked everyone. That said, companies can reflect on this unfortunate event to ensure they have plans for other long-term risks like a changing climate, impacts to agriculture, or risks of social issues like modern slavery impacting their labor force. Re-assessing and reviewing plans and resources in light of COVID can help a company strengthen its preparation response. For instance, at Resonance we are assessing COVID's impact to private sector companies in Southeast Asia and brainstorming strategies to pivot and prepare for long-term shifts in local markets. Using our analysis and local networks, we are learning about the challenges and how to create new relevant partnerships for fishing communities and sugarcane companies that they can use in the years to come.
Does our company work with a like-minded cross-sector of partners on challenges outside our direct control?
Shocks of the COVID-19 magnitude are bigger, more complex, and more costly than one business can control or respond to on its own. Cross-sector partnerships become even more crucial to help us adapt and respond more effectively in a crisis. Our clients note the strength of their network partners including NGOs, aid agencies, multilaterals, or other companies as helping them better navigate COVID. They cite partnerships with financial institutions and their producers, farmers, and service providers, as well as relationships with local, state, and federal agencies. For instance, Unilever has a goal to empower women and improve the livelihoods of smallholder farmers as part of its broader initiative to make sustainable living more commonplace. Today, the company works with multiple partners to achieve impacts beyond its work to improve agriculture practices. Some of its partners in this field include Oxfam, Acumen, Clinton Giustra Enterprise Partnership, the Ford Foundation, the International Fund for Agricultural Development (IFAD), GIZ (Deutsche Gesellschaft für Internationale Zusammenarbeit), PSI, the Rainforest Alliance, and national and local government agencies.
Is our company investing in short- or long-term business relationships?
As we consider our current business partnerships, it may be worth thinking about our partners' strengths, the planned duration of our relationships, and whether they incorporate shared goals and values. For instance, do the suppliers we work with share some of the same values? Are our current suppliers willing to work with the company on tough issues ranging from a COVID response to climate change to social issues? Are our business partners comfortable raising red flags on challenging issues early, and are they willing to work together to address them before a crisis strikes? There will always be tough decisions a business needs to make, but when all partners are aligned with similar goals and shared values, finding the right solutions and making the right calls can be easier.
How will our company be prepared to address issues with critical workers?
COVID has shown how critically important front-line workers are during a crisis, as well as how vulnerable they can be to environmental, health, or social impacts. UN Secretary-General António Guterres recently said, "Women, children, people with disabilities, the marginalized and the displaced, all pay the highest price in conflicts and are also most at risk of suffering devastating losses from COVID-19." As we think about long-term sustainability challenges, it's valuable to also consider what may happen to our operations and businesses if front-line workers are affected. For instance, the next generation may not want to farm coffee or cocoa beans like their parents. The young may want to move or migrate to cities or urban centers. Many developing countries are already seeing signs of this. In Indonesia, its farming population is aging while youth participation declines. Many people may also be forced to leave farming if climate change makes their land unlivable or unfarmable, which is a major threat in Africa. As companies prepare for the future, have we thought through how social or environmental implications may necessitate shifting our business approach, and will those shifts be positive or negative for our most critical workers and the communities we rely on? How can we lessen any negative impacts?
Are there ways to repurpose our supply chains or capabilities to respond to new market demands in the future?
The businesses succeeding and surviving right now seem to be the ones that have adapted quickly and creatively to the new normal we are faced with. We're witnessing companies rapidly shift their products to supply new markets and meet different demands brought about from COVID. For example, GM partnered with Ventec Life Systems to manufacture respiratory equipment, and then reached a $490 million contract with the U.S. government to make 30,000 ventilators, while apparel companies have shifted production to face masks. As companies consider long-term risks from a changing climate and social issues, it's worth considering if there are ways to repurpose supply chains or capabilities in response. While it can be difficult to identify what those opportunities may be, it may be also be helpful to consider the flexibility of the business to adapt. Is the company prepared? What would it take to prepare? These are the kinds of exercises we can do now to try and get in front of future risks.
Global companies will continue to face long-term economic, social, and environmental challenges and the complexity and nuance needed to adapt will no doubt continue to increase. There may be no clear or easy answers to these questions today, but beginning to work with internal teams and external partners to think through our responses now can help us be prepared down the line.
By using the lessons of COVID, we can build stronger, more resilient, and more sustainable companies as well as a global economy and community.
About Katelin Kennedy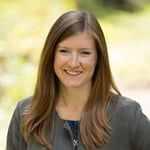 Katelin Kennedy is a senior manager on Resonance's Sustainability team, which works with companies to evaluate the resiliency of business models and supply chains across sectors and geographies. Prior to Resonance, Katelin worked as a senior manager for sustainability and responsible sourcing teams at Amazon and Hilton. She holds an MBA from Georgetown University's McDonough School of Business.