Transforming the global food system through collaborative and innovative approaches will be critical to achieving corporate sustainability goals in the food and beverage industry, which in turn will drive progress toward the Sustainable Development Goals.
The food system is a keystone connecting our environmental, social, and economic systems. Unfortunately, it is marked by the challenges of our times—unchecked consumption, climate change, and inequality to name a few—and will not be able to sustainably support the world of tomorrow as it currently operates. Globally, we waste about one-third of the food produced, yet about 820 million people are going hungry—and the COVID-19 pandemic has made this worse. Our food system is responsible for almost one-third of greenhouse gases, it covers more than 40 percent of our habitable land, and irrigation practices are responsible for about two-thirds of freshwater withdrawals.
By redesigning how we produce and consume our food, we have enormous potential to make progress and drive impact on many intersecting UN Sustainable Development Goals (SDGs), including climate action, no poverty, zero hunger, gender equality, life on land and below water, good health and wellbeing, and decent work and economic growth.
Driving Progress to Transform the Food System
Perhaps no one group has more influence or opportunity to drive this transformation than food and beverage companies. In recent years, forward-thinking leaders at companies such as Unilever, PepsiCo, General Mills, Anheuser-Busch InBev (AB InBev), and Starbucks have set bold sustainability goals that have the potential to revolutionize their businesses, improve bottom lines, and secure more reliable, resilient, and sustainable supply chains.
When it comes to food systems transformation, leading corporate sustainability teams are stepping up and committing staff, funding, and know-how toward making change happen at scale.
Here, we highlight four approaches that food and beverage companies are putting into play. These approaches leverage collaboration and innovation for more effective, more sustainable, and more ambitious interventions for a sustainable food system.
4 Critical Approaches to Transform the Food System
When two or more organizations work together across the public, private, and civil society sectors it offers enormous opportunities to combine resources, share knowledge, and collaborate on complex problems that are impossible to address alone. Take for example the $20 million public-private partnership between PepsiCo and USAID to promote women's economic empowerment in agriculture. In this five-year global development alliance, PepsiCo and USAID are identifying barriers and co-creating solutions for women's economic empowerment in key PepsiCo supply chains in rural farming communities in Asia, the Middle East, and Latin America. This initiative has the power to help PepsiCo make progress toward key sustainability goals, including increasing the earnings potential of women to drive economic growth and advance food security; and improving agricultural resiliency through climate-smart and regenerative production methods.

Another promising example of cross-sector partners joining together to solve food system challenges is the recently announced Food Innovations Hubs. Launched by the World Economic Forum, the Government of the Netherlands, and several public and private sector partners—including the Bill & Melinda Gates Foundation, Unilever, and PepsiCo—this collaboration will accelerate innovative solutions at scale by strengthening local innovation ecosystems and the global innovation network for food system transformation.
Increasingly, companies working in the same industry have realized that they can only achieve their sustainability goals through fundamental changes to the systems in which they operate. This requires true collaboration and coordination, with competitors and diverse value chain actors coming together to more meaningfully tackle shared problems. One Planet Business for Biodiversity (OP2B) is one example focused on protecting and restoring biodiversity within the agricultural value chains of its participating companies, with membership including heavy hitters such as Danone, DSM, Mars, Mondelez, Nestle, and Unilever.
Through OP2B, industry competitors work together to engage financial and institutional decision makers, develop and promote policy recommendations, and take collaborative action. For example, through the Livelihoods Funds , Mars and Danone are co-funding a project to build a sustainable coconut supply chain by supporting 5,000 smallholder farmers in the Philippines to deploy sustainable practices to better manage their farms, reduce soil erosion, and increase yields.

In another example of competitors joining forces to drive change at scale, the 10x20x30 initiative includes more than 10 of the world's largest food retailers and providers, each engaging at least 20 suppliers.
Companies including Walmart, Kroger, IKEA, Sodexo, and Tesco have committed to halving food loss and waste by 2030. Each of the food retailers, and food service companies has committed to the "Target-Measure-Act" approach: Setting a target of reducing food loss and waste in their own operations by 50%, measuring and publishing their food loss and waste inventories, and taking action to reduce their waste. Through this initiative, the companies are coming together to share learnings and best practices with industry peers.
3. Open Innovation
Solutions for climate action, water stewardship, smart agriculture, and circular packaging don't have to come from one company's R&D division. They can come from the brightest global innovators, which is why we see more and more companies turning to open innovation to solve their toughest corporate sustainability challenges. That's the inspiration behind the 100+ Accelerator program, which was founded by AB InBev. The program has issued five innovation challenges, linked to the UN SDGs and to partner company sustainability goals.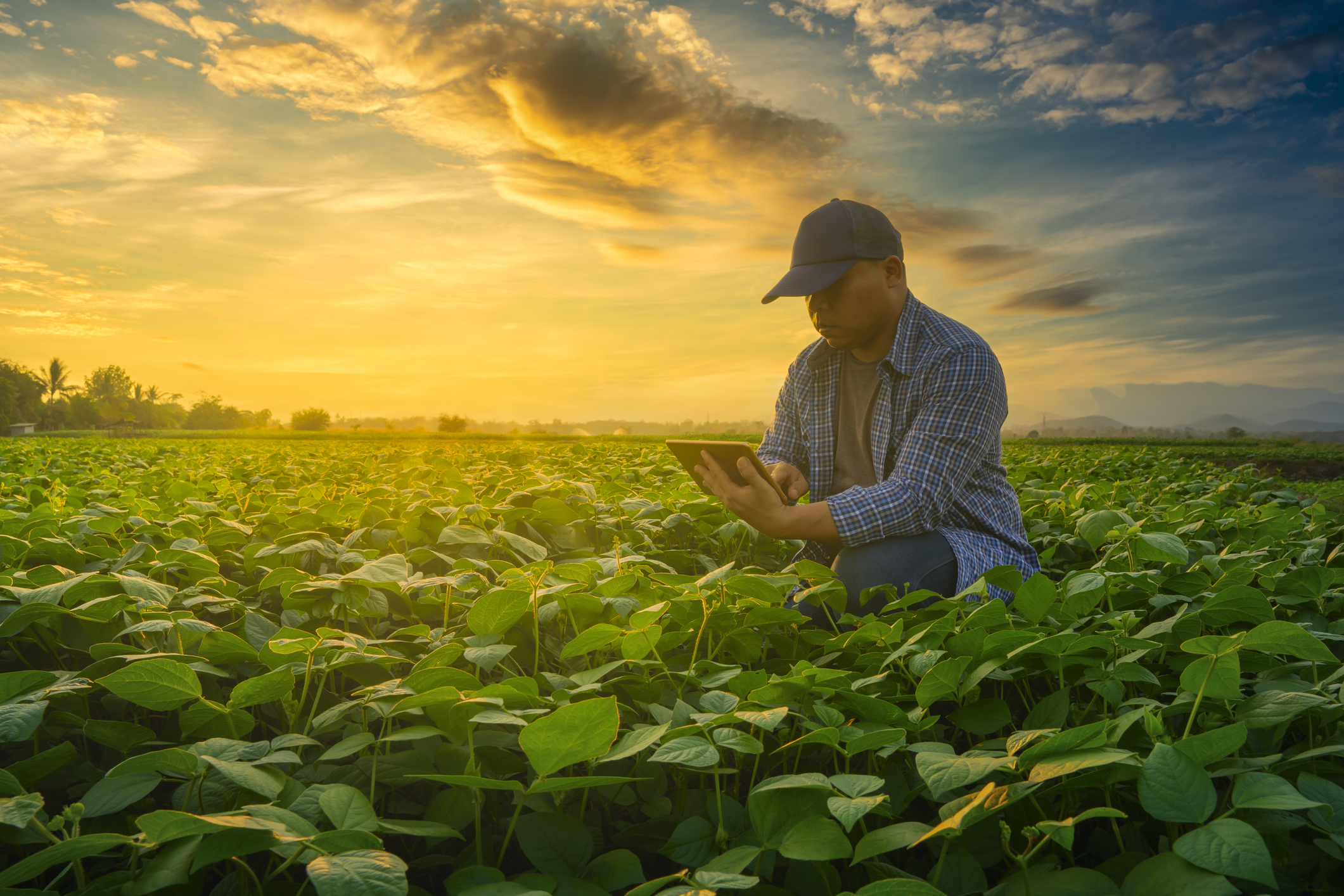 The Accelerator identifies impact-driven start-ups and provides funding and business support to help them scale solutions for upcycling, climate action, water stewardship, smart agriculture, and more. Unilever, The Coca-Cola Company, and Colgate-Palmolive have since partnered with AB InBev on the 100+ Accelerator (making this a two-for-one example of pre-competitive collaboration and open innovation)

Kroger, a leading food and beverage retailer, has also turned to open innovation to help find solutions to achieve its impact objectives. Kroger's Zero Hunger | Zero Waste Foundation has directed more than $30 million to organizations, innovators, and changemakers across the United States to address food waste and domestic hunger.
4. Blended Finance
The long-term environmental and social sustainability of food systems requires that investors collectively shift their financing focus from sustainable asset management to sustainable landscape management (e.g., from sustainable timberland to sustainable forests or sustainable seafood to sustainable coastal habitats). To adopt this ecosystems-based approach for sustainable food systems, corporates, investors, and donors should jointly explore innovative blended-finance solutions that combine grants, concessionary debt/equity and guarantees, and market/commercial investment products.

However, blended finance requires blended implementation. Don't forget to do your homework and engage key players on the ground: We've found that a critical success factor in implementing blended-finance solutions is to build strong local partnerships—engaging and supporting aligned implementing partners and local financial institutions—to ensure blended-finance solutions are practical and replicable in target local contexts. Strong local partnerships are often also pivotal in supporting the long-term financial viability of implemented activities.
An example of blended finance in action: The Livelihoods Funds are impact investment funds that invest in large-scale projects in Africa, Asia, and Latin America to support smallholder farmers, restore ecosystems, combat climate change, and advance sustainable agricultural supply chains. The Livelihoods Funds work to create coalitions of businesses, NGOs, and public actors for co-investment and implementation. The Funds have 13 company investors, including SAP, Danone, Mars, Michelin, and is backed by a USAID guarantee.
Leading for a Healthier, More Sustainable Food System
We know that transforming the global food system will have an enormous positive effect on critical issues like climate action, deforestation, pollution, human health, and rural livelihoods.
Companies leading the way on this issue are using the approaches we outlined above to help transform our global food system for the better. And given the complexity of the challenge, we're also seeing hybrid or multi-faceted solutions that combine these approaches for greater impact. That is the reality of ambitious action to transform systems.
There is a critical window of opportunity to create a more sustainable food system. Forward-thinking companies can help lead the way—shaping a better future for their business, the communities they serve, and the planet.