A Q&A with James Bernard, Director of the Sustainability Team at Resonance
The world is more economically interdependent than ever before, and the public and private sectors are increasingly converging around development and corporate sustainability objectives. For years there has been a strong desire in the development community to produce "public-private partnerships", with donors—like USAID—launching formal strategies to engage effectively with the private sector. Too often, however, momentum slows once the partnership is formed and announced. James Bernard, Director of Sustainability at Resonance, explains what it takes to not just launch, but effectively build a partnership across sectors.
The private sector is increasingly bringing resources to the table to help solve some of the world's toughest development challenges. Why?
Customers, shareholders, and employees are demanding that companies take new, more socially conscious approaches to their business. In the next 10 years we expect to see the lines blur between corporate strategy and corporate sustainability. Our corporate clients no longer see sustainable business practice as a choice, but as an integral and long-term part of their business strategy.
This is shared value in its purest sense, but even that is not enough; businesses that don't build effective partnerships to help them adapt to global socio-economic trends—like urbanization, population growth, and climate change—will be left behind. Because many companies see huge market growth in emerging markets, are sourcing commodities from these countries, or are seeking to build transparent and socially responsible supply chains, they recognize that they can't bring their sustainability vision to fruition on their own. We believe strongly that we are entering a new era of partnerships, where a variety of stakeholders will need to come together to address the large problems facing the world.
In recent years the development community has made an effort to see the private sector as a partner vs. a pocketbook. Has this increased collaboration between the two?
In the past, cross-sector partnerships centered on CSR or philanthropic donations to support development projects. This funding was often short-term and surgical, and rarely drove long-term social and business outcomes, because the money wasn't always tied into core business. As companies have recognized the importance of shared value, development organizations have adapted their approaches to recognize that companies bring so much more to the table – research and development resources, distribution expertise, supply chain management, market leverage, and employee expertise. This understanding has begun to foster partnerships that have measurable value for both companies and development organizations.
What does it take to bring a public-private partnership to fruition?
Despite interest and good will on all sides, forming meaningful and measurable cross-sector partnerships is difficult. First, even getting to the point of a signed agreement can take months or even years. There are many reasons for this: corporations and development organizations use different terminology to mean the same things; the speed to action can be quite different – companies are focused on quarterly results, while development organizations tend to work on long-term systems change; organizations may measure success using different metrics (revenue vs. impact); and partners don't always have a mutual understanding of the mission, dynamics, or politics of organizations from different sectors. It's important to remember that building partnerships is a process. It takes time to identify complementary strengths and interests, define where and how to engage, and to consider the roles and responsibilities of each party. The process of reaching alignment can be so tough that sometimes the energy, good-will, and momentum seems to get expended during the initial phases of scoping a partnership. But signing a partnering agreement is really just the starting line.
What are some of the concrete steps that ensure partnerships become actionable, and that energy and commitment remains high once an agreement is signed?
There are several strategies that help move partners from alignment to action.
1. Get the right people at the table.
Sometimes partnerships are forged between high-level decisionmakers or executives in the absence of the field and operations teams who will be responsible for implementation on the ground. When the time comes to implement the partnership, there's a sudden realization that the agreed-to plan is not feasible. Other times partnerships are too reliant on just a few people, and the partnership is lost when they leave their positions. The most successful partnerships engage a wide range of stakeholders and bring them together in a co-creation workshop where implementation challenges can be identified early on.
2. Establish clear goals and outcomes.
Goals should be realistic for all parties and should help define the governance and monitoring structures that will be used to evaluate a partnership over time. Partnerships often fail due to misalignment of goals and outcomes, or misunderstandings about timelines and deliverables. Partners should employ a regular cadence (quarterly at a minimum) of check-in meetings to assess progress and adjust timelines or activities as needed.
3. Create an action plan.
Organizations need to spend time considering the activities that will make a partnership function. In other words, what is the action or workplan that operationalizes the partnership? Who is going to do what and when? How will the commitments of each partner be managed? How will conflict between partners be addressed? Who will communicate and how often? What are the agreed-to deliverables and when are they due? Lay this out in writing in a clear governance document and come back to it often to assess the success of the partnership, make changes to the plan, or even make the decision to stop working together.
4. Communicate often, build trust, and celebrate wins.
Without transparency and open communication, the partnership will die. Celebrating successes keeps energy and motivation high, which helps partners stay invested for the long term.
You've been working in the area of multi-sector partnerships for 25 years. What are some of the most impactful multi-sector partnerships you've seen?
There are some excellent examples of partnering successes from all over the world. In 2015 Resonance facilitated an award-winning partnership between USAID, Microsoft, and the Government of the Philippines. Using Microsoft's TV white space technology (now known as Airband)—which generates long-range wireless internet through unused television channels—internet access was extended to remote and underserved coastal communities, schools, and people. Through this program, fishers across hundreds of rural communities were able to register their businesses online, the government developed a better understand of who was fishing and where, and the Philippines realized improved management of the country's precious and threatened fisheries. The technology also saved lives when a magnitude 7.2 earthquake struck the region, leaving the TV white space connectivity as the only means of internet connection for relief workers and communities. The technology was used to coordinate the relief effort and enabled families to contact loved ones.
In Tanzania Resonance facilitated strategic partnerships between USAID and five companies that are improving water and sanitation across the country. We're working with Lixil to market and distribute "Safe Toilets;" Medentech to provide affordable water treatment in remote villages; Water.org to increase access to financing for water and sanitation solutions; Viamo to provide information to the public through mobile technology; and eWATERpay to ensure water revenue is used effectively and transparently by water authorities. The initial impacts of these partnerships are exciting and we look forward to watching them grow in the future.
Resonance supports private sector companies to bring their sustainability vision to life in frontier markets.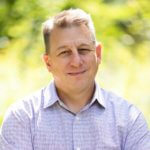 Questions about how to improve your sustainability programs in frontier and emerging markets?