If you are reading this article, chances are you already know that your company can't do it all on its own. In today's complex world, partnerships are key to gaining traction in new markets; maintaining reliable, resilient supply chains; and driving sustainable impact.
Partnerships are also an essential tool for global problem-solving.
As one of the world's largest aid agencies, USAID's projected 2023 budget is over $29 billion—a massive sum, but not enough to solve global challenges like climate change and extreme poverty without help.
And, so, USAID is building ever-more sophisticated processes and tools to leverage the resources and skills of the private sector to achieve its objectives. For companies looking to partner with USAID, there's never been a better time.
How Companies Partner with USAID: 3 Primary Pathways
Resonance has worked with USAID for over 15 years, helping to pioneer USAID's private sector engagement (PSE) policy and mainstream cross-sector collaboration across the Agency.
Here, we walk you through the three primary ways that companies can partner with USAID.
1. Global partnership (via USAID's headquarters in Washington, DC)
Companies looking to address a business challenge spanning multiple markets might be interested in a global partnership with USAID. These partnerships often originate with partnership/PSE staff at USAID's headquarters in Washington, DC. Typically, they'll map to global Agency priorities, such as food security, climate change, global health, water and sanitation, innovation and technology, and gender equality.
A global partnership often starts with a general scope of work, partner commitments, and a Memorandum of Understanding (MOU). Country-specific activities are typically ironed out later, upon MOU signing and partnership roll-out. (And these depend on the buy-in and interest of USAID's country offices, which have their own strategic priorities.)
Pursue a global partnership with USAID when:
Your company is looking for solutions on a global or multi-country scale. Global partnerships make sense for problems that demand a "big picture" perspective—such as addressing global supply chain risk and sustainability, advancing industry reform, or testing or scaling an approach across multiple markets. (Take, for example,

PepsiCo's global partnership with USAID

, which is testing the business case for women's economic empowerment across the company's global agricultural supply chain. Together, the partners look to demonstrate how elevating women in supply chains can lead to greater growth, profitability, and sustainability.)
You're willing to put in the time and resources to see it through. Global partnerships hold the potential for bold action and results.

But they take time

: Most global partnerships take a year or more to reach a formal agreement. From there, it can be comparatively complex to settle on a clear theory of change and plan of action for the partnership. For global partnerships to succeed, partners must be patient and committed.
You welcome the heightened media and industry attention that a high-profile partnership may bring. Because of their scale, scope, and ambition, global partnerships are more likely to attract attention. That's a plus—but it also adds to the pressure to get results.
Keep in mind that global partnerships, while high-profile and ambitious in scope, can be the most complex to negotiate and navigate. They must be well-designed and well-managed—with committed hands-on partners—if they're to deliver success and impact on the ground.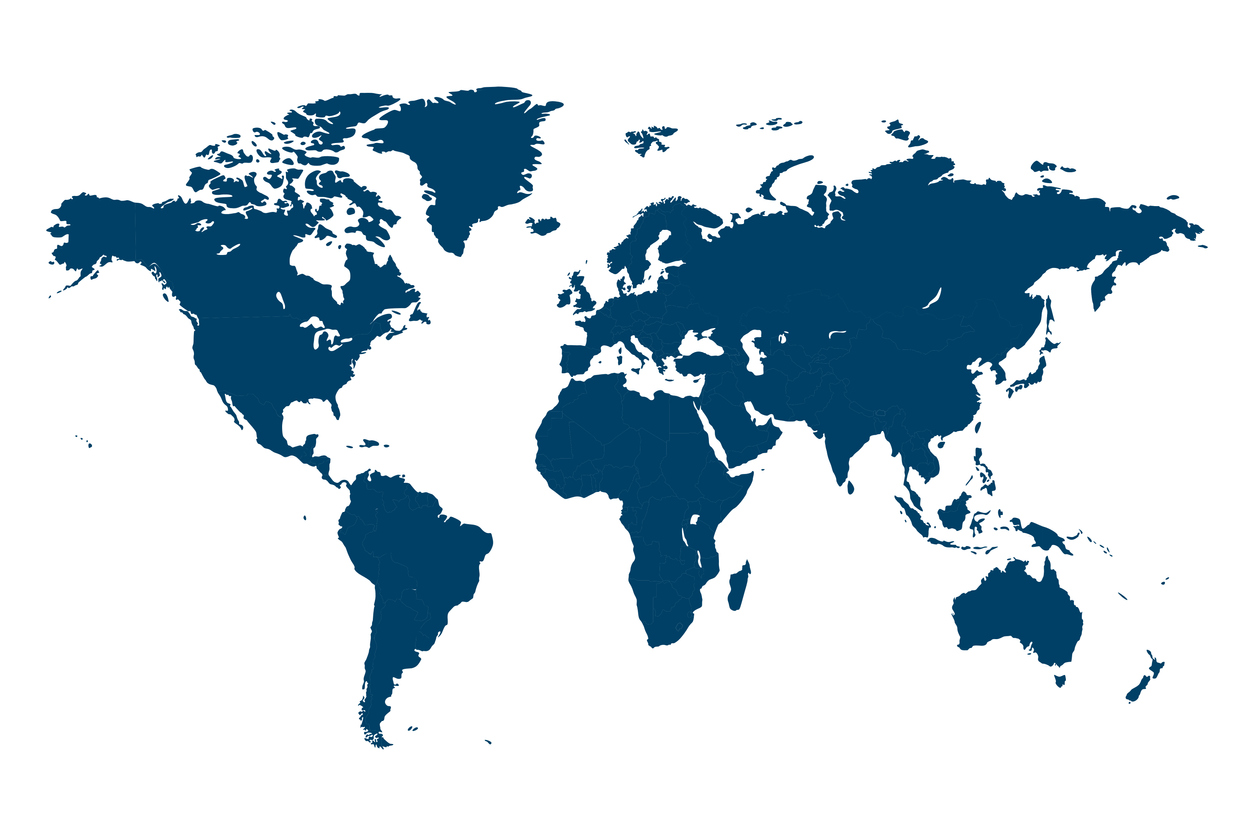 To explore the potential for a global partnership with USAID, check in with the Agency's Private Sector Engagement (PSE) Hub or the PSE contact for the relevant USAID Bureau. (In its global headquarters, USAID also maintains a cohort of relationship managers, who help channel and streamline collaboration with key multinational company partners.) These teams will direct inquiries and provide resources on the best way to move forward. If they don't think a global partnership is the best fit, they may redirect you to a contact at one of USAID's country offices (see below).
2. Country or region-specific partnership (via a USAID Mission)
USAID has more than a hundred country- or regional-level offices (or Missions) around the world, whose staff focus on national or regional development initiatives. Their work spans a broad spectrum of development challenges and priorities, and they bring strong, pre-existing relationships with local government and local organizations.
Sometimes a Mission might have unprogrammed money available for stand-alone partnership projects—or there might be mutual benefit in an ongoing relationship, to help guide and inform each other's country strategy, for example.
Pursue a country- or region-specific partnership with USAID when:
Your company's interests or needs are specific to a particular country or region. For example, a partnership with a Mission may make sense if you're looking to invest in infrastructure, workforce development, or market development in a high-priority market, or to provide targeted support to farmers and communities in a particular segment of your supply chain.
You want to move (comparatively) quickly to see concrete action on the ground. There are fewer touchpoints to navigate, and it's often easier to identify metrics for success and set a course of action than with a global partnership.
You seek a longer-term, in-country relationship. As opposed to the third pathway, below, a direct relationship with a USAID Mission can be built for the long-term, with partnership activities evolving, expanding, and shifting over time.
Partnerships with Missions allow companies to build longer-term and more expansive partnership relationships in-country. These relationships and networks, however, will be geographically bound and will not necessarily translate into partnerships with other USAID offices.
All Missions are encouraged to partner with companies to advance the objectives outlined in their country development cooperation strategies (CDCS). If you suspect that your business goals are aligned with a particular USAID Mission's objectives, contact the Mission's PSE representative to initiate a conversation.
3. Project-based partnership (via an existing USAID-funded project)
And lastly, when we look at how companies partner with USAID, we look at project-based partnerships.
Every year, USAID's global Missions and Washington-based Bureaus fund and oversee a wide range of projects in support of their development objectives. While these activities may differ in their focus, budget, and timespan, most of them are led by one or more external implementing partners (aka IPs)—including global development firms (like Resonance!) and nonprofit organizations.
USAID funds the projects and acts as an engaged client, while IPs typically lead day-to-day decision-making, on-the-ground project management, and partnership development to meet the project's objectives. An increasing number of USAID projects include dedicated partnership funds that set aside budget and project scope to co-design and implement partnerships in a given geography or sector.
Pursue a project-based partnership with USAID when:
Your company's objectives in the target region are aligned with the project's goals. If you're focused on a specific goal—say, health access or resilient agriculture—that aligns well with an existing or planned USAID project, then a partnership with that project can be the quickest way to get a USAID partnership off the ground.
You are looking for a more flexible or lighter-touch commitment. While other common USAID partnership mechanisms—such as the

Global Development Alliance (GDA)

—carry stricter expectations about private sector roles and contributions, a partnership with USAID projects and IPs can be much more flexible.
The partnership is something that can be completed, evolved, and/or handed over in a 2- to 4-year timeframe. The partnership must fit within the confines of a USAID 5-year project award. If you think you'll need more time to complete key partnership activities and achieve results, this may not be the right fit.
This is the most frequent USAID partnership type. When you partner with USAID, on projects especially, they're relatively simple to forge and they come with a dedicated partner unit—in the form of on-the-ground IPs and local technical experts—to help coordinate the partnership and execute partnership activities. That said, such partnerships are limited by the USAID project's scope, objectives, geography, and timeframe.
Upcoming USAID projects can be found and searched on the USAID Business Forecast. Otherwise, companies can directly partner with USAID projects by building relationships with the relevant IPs or by consulting with the USAID PSE representative for target countries or through the Mission's website.
Helping Companies and USAID to Partner with Impact
Business relationships are fluid—they iterate over time as conditions and the world around us changes. You may start a relationship with USAID at the Mission level, and eventually find your way to a global partnership. Or, you may pursue USAID project-based partnerships in countries around the globe. Whatever the case, a partnership with USAID is worth considering (hint: many of the world's largest multinational companies are—or have been—USAID partners).
Resonance works with companies to help them make informed decisions about when, how, and with whom to partner to achieve results. For more about how we've helped companies achieve business goals through cross-sector partnership, contact us.