If you're looking for bright ideas or a fresh perspective on solving today's toughest challenges, we're here to help you out.
We asked our staff to share their thoughts on the books they've read that have challenged, pushed, and inspired them. While there are many more global development books out there, these are the first seven that sprang to mind.
7 Thought-Provoking Books on Global Development and Social Innovation
Here are seven must-read global development books, in no particular order, that have something vital to say about global development and social innovation.
1. How to Hide an Empire by Daniel Immerwahr (2019)
This book is a must-read for any development practitioner from the United States or working on behalf of American organizations. With the Black Lives Matter movement sparking global activism against racial inequities, the conversation around decolonizing development has grown stronger than ever.
Decolonizing development is, essentially, the process of questioning and deconstructing how colonial ideologies, inequalities, and power structures continue to be perpetuated in global development efforts. This process begins with fully understanding our country's imperialistic history: Here,  How to Hide an Empire pulls the thread from early American expansionism in the West and annexations of "guano islands" (yes, that stuff) through brutal wars and governing tactics in the Philippines and Cuba to the way that the U.S. looks much like an empire today, with our global network of hundreds of military bases and commonwealths, including Puerto Rico.  
This book invites us to question our legacy in the places we work—and to think critically about how that legacy continues to shape how we engage in global development efforts. How to Hide an Empire reveals a history in which U.S. interests and influence are prioritized over outcomes in local communities. This is an important reminder of the need to center the communities we serve—their perspectives, realities, needs, and constraints—as we strive to make an impact through international development and sustainability work.
Read and reviewed by: Natalie Davis, Senior Analyst, Resonance Impact Advisory
2. Lean Impact: How to Innovate for Radically Greater Social Good by Ann Mei Chang (2018)
How do you innovate for lasting, scalable social impact? In Lean Impact, Ann Mei Chang argues that innovating for social good requires changing the way we've traditionally designed and implemented solutions to wicked problems. Compared to the traditional plan-execute model we see in most development work, Chang advocates for testing and iterating to create greater, more innovative, and more sustainable impact. Chang adapts many of the concepts and methods outlined in the bestselling book The Lean Startup to develop a new, more streamlined framework for innovating solutions to social challenges.
The Lean Impact approach is based on three principles: think big, start small, and relentlessly seek impact. Chang emphasizes the need to ideate, test, iterate, and validate throughout an intervention's lifecycle. She argues that mission-driven organizations must develop a culture that "embraces risk and rewards ambition" to induce innovation and generate real results.
Throughout Lean Impact, Chang draws on her work in both the private and public sectors—from roles at Google in Silicon Valley to her position as the Chief Innovation Officer and Executive Director of the U.S. Global Development Lab.
An essential read for those wishing to innovate and scale sustainably, Lean Impact offers a new way of thinking about risk and failure as we design and implement sustainable solutions, emphasizing that "innovation is the path, impact is the destination."
Read and reviewed by: Sarah Fischer, Analyst, Resonance Impact Advisory
3. Doughnut Economics: Seven Ways to Think Like a 21st-Century Economist by Kate Raworth (2018)
The concept of 'the doughnut' has become a cornerstone of sustainable development after Kate Raworth's book Doughnut Economics. The doughnut is, essentially, a depiction of an economic system and society that meets basic human needs (the social foundation) without exceeding fundamental planetary boundaries (the ecological ceiling). The book criticizes the growth mindset of much of society and offers concrete recommendations to mitigate the climate crisis and increase global prosperity. Below are a few that stood out:
Change the Goal: We fixate on gross domestic product (GDP) as the primary measure of progress, which has been used to justify both extreme inequalities of wealth and the destruction of the planet. Instead of pursuing increased GDP, Raworth recommends working to bring all of humanity into the "safe zone" of the doughnut, thriving in balance.

Design to Distribute: Inequality is not an economic necessity, Raworth argues, it is a design failure. Modern economists know that there are many ways to design economic systems to be far more distributive of the value they generate. 

Create to Regenerate: Today's challenges require economic thinking that unleashes regenerative design to create circular, not linear economies. A healthy environment and low waste are not luxuries; they can and should be inherent to the process of creation and consumption. (If you agree, check out our 10 calls to action for a circular food system, developed with the Platform for Accelerating the Circular Economy (PACE).) 
Not only was this book inspirational, but it was also highly practical, laying out clear changes that we can work toward as a society. For anyone itching to trade in traditional economics for a more sustainable and inclusive approach, it's a must-read.
Read and reviewed by: Wadia Mahzabeen, Analyst, Resonance Impact Advisory
4. All We Can Save: Truth, Courage, and Solutions for the Climate Crisis edited by Ayana Elizabeth Johnson and Katharine K. Wilkinson (2021)
The urgency of the ongoing climate crisis, and indeed the degradation of many ecosystems around the planet, cannot be understated. But there is hope: we have the power to change the narrative.
Edited by marine biologist and policy expert Dr. Ayana Elizabeth Johnson and climate activist and Project Drawdown vice president Dr. Katharine K. Wilkinson, All We Can Save: Truth, Courage, and Solutions for the Climate Crisis brings together a beautiful collection of empowering essays and poems by women at the forefront of the climate movement.
This book seeks to amplify often marginalized voices, and it centers the focus on taking action and "making change rather than being in charge." It shows us how traditional paradigms of control, isolation, and competition have led us to where we are today, and it challenges us to shift our thinking to building solutions through collaboration and community. It asks us to honor the fact that our challenges are deeply complex and that we must lift diverse voices and build holistic solutions in order to redirect our path away from an unwanted future.
We strongly recommend this read as an energizing and uplifting collection of voices and solutions to rethink and take action on our shared planetary challenge.
Read and reviewed by: Christina Ospina, Senior Analyst, Resonance Impact Advisory
5. Partner with Purpose: Solving 21st Century Business Problems Through Cross-Sector Collaboration by Steve Schmida (2020)
OK, we admit that we're biased: But given that we see partnership development as the ultimate way forward, we had to include this accessible and practical book from Resonance founder and partnership expert Steve Schmida.
In Partner with Purpose, Steve draws on decades of experience helping companies and the global development community come together to solve some of the world's most intractable challenges.
Steve structures the book around the partnership development process, offering insights, tools, and best practices for every phase of the partnership lifecycle. He also interviews cross-sector changemakers to provide real-world examples and stories of successful and unsuccessful partnerships to make this step-by-step guide come to life.
6. Net Positive: How Courageous Companies Thrive by Giving More Than They Take by Paul Polman and Andrew Winston (2021)
How do companies pursue positive sustainable impact while still being profitable? Former Unilever CEO Paul Polman, who propelled the company to a #1 global ranking for sustainability for 11 years, reveals exactly how to do it. He teams with Andrew Winston, one of the leading voices on corporate sustainability, in their recent release, Net Positive: How Courageous Companies Thrive by Giving More Than They Take.
This reads like a handbook, packed with guidance for business leaders how to be proactive in addressing the most pressing challenges we are facing right now – climate change and inequality (and the magnification of the impacts caused by the former on the latter) – and see both a values and sustainability ROI.

As someone tasked with supporting and promoting the kinds of public-private partnerships Polman believes is crucial to sustainable impact and unlocking a company's 'soul,' much of the advice and guidance in Net Positive feels relevant to the work in which we are currently engaged. Having pragmatic advice and specific tools from leading changemakers like him and Winston in this strategic space, and in such a compelling read, is both optimistic and re-energizing at a critical time in these efforts.
Read and reviewed by: Tait Wardlaw, Chief Marketing Officer
7. Braiding Sweetgrass: Indigenous Wisdom, Scientific Knowledge, and the Teaching of Plants by Robin Wall Kimmerer (2015)
This thoughtful and amazing book isn't new, and not necessarily focused on global development; however, it has been gaining significant traction in the last few years regarding "the environment," and is now deservedly a bestseller. This excites me, because it is one of my favorite reads for its call for attentiveness to indigenous voices and wisdom (traditional ecological knowledge (TEK)) as we tackle complex and wicked challenges (and is beautifully written). In addition, Kimmerer is an indigenous scientist and enrolled member of the Citizen Potawatomi Nation, American Distinguished Teaching Professor of Environmental and Forest Biology; and Director, Center for Native Peoples and the Environment, at the State University of New York College of Environmental Science and Forestry in Syracuse, NY, my own alma mater.

In Braiding Sweetgrass, Kimmerer takes the reader on a journey that is part mythic; part scientific; both historical and sacred. It is an extraordinary book that emphasizes the ways in which the objective approach of and to science can be complemented and enriched by the ancient knowledge of the indigenous people. And she writes from a place of such passion, the reader can't help but feel pulled into the natural world through her eyes and her poetic descriptions. Attentiveness to TEK is ever more critical as we witness some of the most vulnerable areas and peoples indigenous to those places enduring the greatest risks to significant environmental and climate impacts. And their wisdom should be elevated.

The success of this book also inspired an adaptation for young adults by Monique Gray Smith. This new edition reinforces how wider ecological understanding stems from listening to the earth's oldest teachers: the plants around us. With informative sidebars, reflection questions, and art from illustrator Nicole Neidhardt, Braiding Sweetgrass for Young Adults brings Indigenous wisdom, scientific knowledge, and the lessons of plant life to a new generation.

Learn more about Robin Wall Kimmerer, her books (including her earlier essays, Collecting Moss, now garnering attention given the success of Braiding Sweetgrass), and listen to several of her interviews, at her website.

Read and reviewed by: Courtney Johnson-Woods, PhD, Communications Manager

---
RELATED LEARNING: Speaking on the importance of Traditional Ecological Knowledge (TEK), read our recently published Insights featuring a recorded discussion streamed by the American Farmland Trust (AFT) and hosted by AFT's Gabrielle Roesch-McNally, the organization's Women for the Land Director.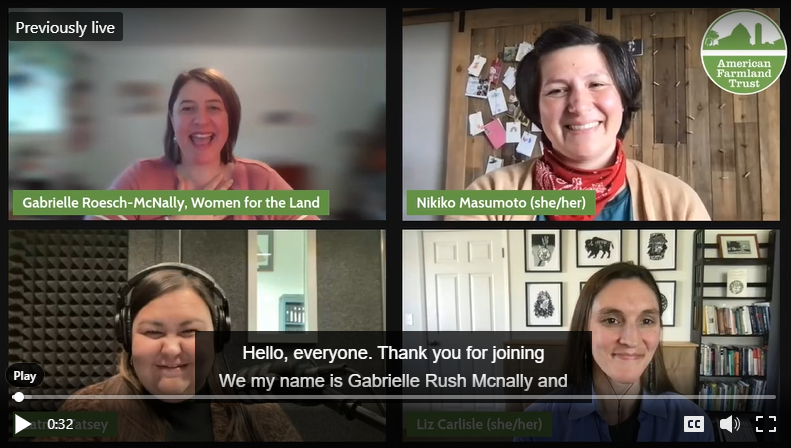 This valued talk included regenerative farmers and cultivators Nikiko Masumoto and Latrice Tatsey, who elaborated on TEK and regenerative agriculture principles beutifully illuminated through personal and place-based story by professor Dr. Liz Carlisle in her new book, Healing Grounds: Climate, Justice, and the Deep Roots of Regenerative Farming (another great "must read!").
---
Wrapping Up Our 7 Must-Read Global Development Books
The global development books above range from the big picture to the very practical. We recommend each of them to change your mind, guide your way, and give you the tools you need to make a difference.
Reach out to us if you have other global development or corporate sustainability book recommendations—we'd love to hear them. In the meantime, happy reading!
---
Editor's Note: This post has been updated for accuracy and current best practices.