Resonance is pleased to announce its Inclusive Innovation Exchange, a collaborative thought leadership platform to explore successes, opportunities, and lessons in impactful innovation from pioneers in emerging markets. The first series, launching in October, will highlight market trends, partnerships, and key players leading inclusive innovation in global health.
Inclusive innovation leverages business acumen, local context, and strategic partnerships to create novel products and services that contribute to the prosperity and quality of life in emerging markets. These stories of innovation in global and local ecosystems will inspire future innovation, broaden the reach of these new solutions, and promote cross-sector collaboration. Tune in to follow the latest trends and innovators in global health and learn from their ingenuity, challenges, and successes.
At Resonance, we strongly feel that a platform should exist to connect diverse players solving complex challenges and promote increased impact and effectiveness. Through the Inclusive Innovation Exchange, we will engage with innovators, entrepreneurs, multinationals, foundations, and impact investors to share thoughtful conversations around successes, lessons, and opportunities to improve inclusive innovation.
Each virtual event will feature guests in conversation with Resonance's Jay Chikobe and/or Marissa Gilman in one of the following formats:
Innovator Watch – Highlighting pioneering innovators and startups
Market Notes – Discussing the growth track and lessons learned of established startups and organizations
Xchange – Engaging cross-ecosystem players to unpack or ideate around a specific theme in global health and innovation
"Innovators inherently look for ways to improve people's lives. Those that pursue inclusive innovation ensure that their innovations affect people from diverse income levels and geographies," said Marissa Gilman. "We've found that people ranging from start-ups to multinational companies develop transformative ideas with these tenets in mind. We want to give a platform for them to share their lessons learned to inspire more life-changing innovations in health."
Sign up for Resonance's monthly newsletter to be alerted to events as they are announced.
For individuals interested in contributing to the Exchange, please reach out directly to Jay or Marissa for more information.
. . .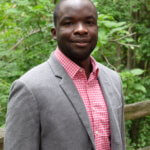 Jay Chikobe brings over nine years of experience in business development and open innovation. An avid entrepreneur and ecosystem developer, he has co-founded or co-led the development of seven startup incubation and acceleration programs in the U.S. and Africa. Jay is a Manager on Resonance's Design & Innovation sub-practice.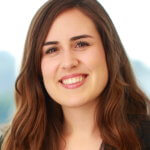 Marissa Gilman leads Resonance's global health practice with ten years of experience working at the intersection of innovation and development. Marissa managed consumer health innovation at Johnson and Johnson's Design Studio and served as an innovation consultant to Google and other Fortune 500 companies.